Best Alabama Getaway Performances
Favorite Versions Of Grateful Dead Songs
Tracing the evolution of Alabama Getaway through it's years of live performance.
Click on the show to go to the Live Music Archive and listen to the Alabama Getaway Mp3 stream.

If the show has been officially released then the link will take you to an online store since they're not allowed to host it on the LMA.
1979
12-26-79 Oakland Auditorium, Oakland, CA - Dick's Picks Vol. 5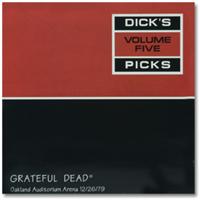 Hot first set closer paired with Promised Land. Jerry starts out strong and doesn't let up. Some serious guitar fanning towards the end of Alabama Getaway.

This is the first time since the song's debut that I heard them really nail it like this. It took them a couple months until they got the song worked out and Jerry could remember all the lyrics.

The Dick's Picks SBD sounds really good from a technical standpoint but it's almost too clean for my taste. There's no audience noise present at all. I find hearing the crowd roar in this killer AUD to be a lot more exciting but I still listen to both for different reasons.


12-28-79 Oakland Auditorium, Oakland, CA

Another sweet first set closer that segues into Greatest Story. This version, along with the one played on the 26th at this hot Oakland run, are perfect textbook examples of the two most common pairings of this song. Both work well and I think their performances really started to come into their own around this time.

Brent Mydland joining the group in '79 really helped to kick things up a notch. However, I'm not a big fan of his tinkly keyboard sound during this period.



---
1980
5-15-80 Nassau Coliseum, Uniondale, NY - Go To Nassau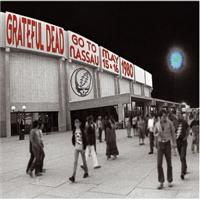 A very rare standalone encore. It was almost never used as a show closer and was almost always paired with another song.

It's smoking and the full, rich sound quality of these multitrack master reels is a joy to listen to.

Brent's keyboard sound has improved quite a bit by this point and it makes his solo sound different and much better.



6-20-80 West High Auditorium, Anchorage, AK

Paired with Greatest Story Ever Told. Nice SBD from the famous 1980 Alaska run. I really dig Brent's solo - it sounds much more like what I've come to expect from this song.


11-29-80 University of Florida, Gainesville, FL

Good way to start a great show. Perfect sounding audience tape. Alabama Getaway segues into Promised Land and you can hear right away that the band is ON.

I included the encore from this same show and source on the Casey Jones page as well. As good as they are, these two songs are probably the weakest in the entire amazing performance (except for Mexicali Blues which I hate). But this is not uncommon for the opening and closing tunes.



---
1981
3-28-81 Grugahalle, Essen, Germany

From the Rockpalast concert with The Who that was broadcast on television and radio. Great show from start to finish. Pete Townshend makes a guest appearance in the second set.

An incredible pro shot video of the entire performance exists and can be found on various torrent sites. It's some of the best video footage of the band available - the picture quality is so good you can see the sweat dripping off Jerry's brow.


5-1-81 Hampton Coliseum, Hampton, VA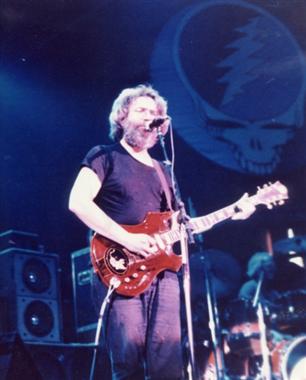 Holy shit. I could not believe my ears the first time I heard this. I don't know what they were smoking before they went onstage but it must have been good. They come out wailing like rock stars and blow the roof off the Coliseum. With the first song! I mean they are on fire - the whole band is dialed right in from the very first note.

My first instinct was that the recording was off pitch and way too fast. I had to go and check another source on the LMA before I was convinced they really came out swinging like that. Rarely will you ever hear this band rock this hard. Much of the time their music was about subtlety and nuance but at this show they threw down the gauntlet.




Glens Falls Civic Center, Glens Falls, NY 5-5-81
Photographer unknown.


Jerry's fingers are flying up and down the fretboard with blistering speed. Brent's right there with him and they just keep pushing each other higher and higher until you think the whole place is going to explode. Listen to Jerry's final solo and then tell me that this man was not one of the greatest rock guitarists that ever lived.

Part of this intense energy must have come from the audience that night. They were incredibly rowdy and enthusiastic as you can hear in this amazing audience tape recorded by Jim Wise. All the other sources for this show on the LMA sound great as well and are worth checking out. Until I hear something better, this gets my vote for the best Alabama Getaway ever.


5-6-81 Nassau Coliseum, Uniondale, NY - Dick's Picks 13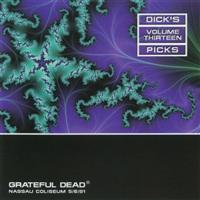 Very short but tight Alabama Getaway that segues into Greatest Story. Killer show with a very unique setlist for the period.

It's a good choice for a Dick's Pick but unfortunately the vault SBD has major issues.

Jerry Garcia and Bob Weir's guitars are way too low in the mix - they can barely be heard - and the sound in general is very sterile and lifeless. It sounds like they may have used too much noise reduction and you can't hear the crowd at all.

I find listening to this AUD recorded by Barry Glassberg to be much more rewarding - but of course I still own both.



---
1982
4-9-82 Community War Memorial Auditorium, Rochester, NY

Nice sounding board tape which is rare for this era. I love Jerry's raunchy guitar tone in Alabama Getaway here. Brent's sound constantly improved over the years and had changed for the better yet again by this point in '82.


10-09-82 Frost Amphitheatre, Stanford University, Palo Alto, CA

These '82 Frost shows are well known and highly regarded.

This AUD, taped by Rango Keshavan, is one of the finest audience recordings from the early 80's or any other time for that matter.

The SBD source that's available for this show is fatally flawed. This AUD blows it out of the water - there's really no comparison - it sounds more like a SBD than the SBD does.



---
1985
6-24-85 River Bend Music Center, Cincinnati, OH

Smoking version from a smoking show. They come out of the gate strong with this ragged but right Alabama Getaway.

Jerry's grungy guitar sound fits this song perfectly. It goes into Greatest Story which has some really cool vocal effects that must have come from Dan Healy. Excellent SBD.



---
1986
6-21-86 Greek Theater, Berkeley, CA

'86 is not considered one of the band's best periods - Jerry's health was failing and it was the year he fell into a coma and nearly died. However there were still some good shows and this is one of them.

All the sources on the LMA sound pretty nice but I'm leaning towards this Oade Bros. AUD as my favorite.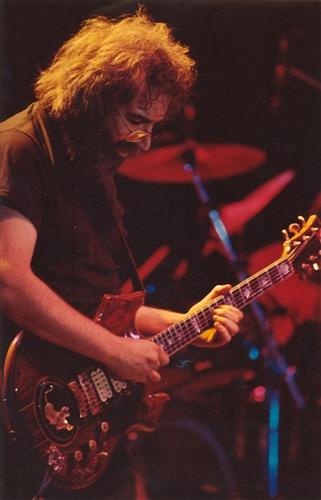 Onondaga County War Memorial, Syracuse, NY 5-17-81
Photographer unknown.