Grateful Dead Song Lyrics
During my research I found that most of the Grateful Dead song lyrics on the web were copied from the same original source - they all have the same mistakes and typos. I've gone to great lengths to make sure that the lyrics here are accurate, checking them against official sources like Robert Hunter's book A Box Of Rain.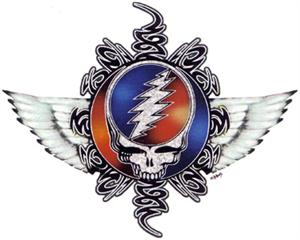 For each song I'm including:
Detailed background information.
Who wrote it.
Dates of first and last performance.
Live albums it appeared on if any.
I'm not going to bother with the studio albums. After all, who puts on Go To Heaven when they want to hear Althea? It's the version on Without A Net that I've felt compelled to play about a thousand times.
Background Information for GD Songs
When writing up the song descriptions for this section I'm trying to include as much relevant information as I can. Some of the topics that may be covered include:
Statistics from Deadbase such as number of times played.
Long stretches of time where the song was dropped from the repertoire.
Speculation on the song's meaning.
Events surrounding the song's origin.
Common symbols and themes running through GD songs.
The way the song's performance changed over time.
Other songs they were commonly paired with.
Contributions made by the the various keyboardists.
This idea of tracing a song's evolution is something I find fascinating and I'll be looking at it in greater depth here: Favorite Versions Of Grateful Dead Songs.
This section of the site is a work in progress. More lyrics will be added as time allows. All Grateful Dead song lyrics copyright Ice Nine Publishing Company, Inc.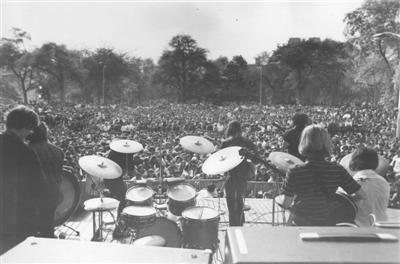 Central Park, New York, NY 5-5-68
Photo by Paul Sentner