Best Althea Performances
Favorite Versions Of Grateful Dead Songs
Tracing the evolution of Althea through it's years of live performance.
Click on the show to go to the Live Music Archive and listen to the Althea mp3 stream.

If the show has been officially released then the link will take you to an online store since they're not allowed to host it on the LMA.
1979
8-4-79 Oakland Auditorium, Oakland, CA

Surprisingly good for the debut. Nice example of the laid back style in which it was first played. The lyrics are a little different here. Jerry says "honest to the point of innocence" instead of "honest to the point of recklessness" which is interesting because it's the only time I've ever heard Althea sung that way. There's a little hiss present on this otherwise solid SBD but I grew up listening to cassettes so it doesn't bother me a bit.


10-31-79 Nassau Coliseum, Uniondale, NY (Road Trips 1 Bonus CD)

Another fairly mellow performance but the sound quality of Dan Healy's recording is so good that it really brings out the beauty of the song. Unfortunately the bonus disc sold out a long time ago so here's a link to a source that sounds nearly as good.



---
1980
5-16-80 Nassau Coliseum, Uniondale, NY Go To Nassau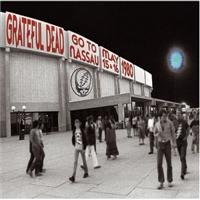 Again, amazing sound quality from the multi-track master reels.

Jerry's final solo is letter perfect.

I've been trying to figure out why they were recording these shows in multitrack - were they planning a live album that was never released? If so I've yet to read about it anyhwere.



6-20-80 West High Auditorium, Anchorage, AK

A sweet rendition from this hot show played in the cold north. An excellent sounding Bertha remaster of the SBD.


10-10-80 Warfield Theater, San Francisco, CA

It was around this time that Jerry started picking up the energy level of this song a little and really rocking the solos. He switched to a grungier guitar tone which made the tune much more powerful. Althea is followed by one of the most spectacular Jack Straws I've ever heard.



---
1981
3-28-81 Grugahalle, Essen, Germany

One of the longest I've heard, a gorgeous and well stretched out rendition that gives 3-15-90 a run for it's money as my favorite. The final jam goes on much longer than usual and builds to a nice crescendo, something which this song isn't really known for. Phil is nice and high in the mix - you can hear him really getting into it with Jerry. I could put this track on repeat and listen to it 24/7 without ever getting tired of it. Pro shot video from the German TV show Rockpalast is available. Get it, it's sick.


5-1-81 Hampton Coliseum, Hampton, VA

Excellent version from one hot night in May. There must have been something in the air that night because the whole show smokes. Even the recordings made that night came out well as evidenced by this brilliant AUD. Jerry's voice still sounds young and sweet here. Check out the opening Alabama Getaway - Promised Land medley too, it's INSANE.


7-13-81 McNichols Sports Arena, Denver, CO

Some inventive jamming in the final solo. Surprisingly good SBD from '81 - many of the boards from the early '80s sound like crap. All the instruments can be heard clearly and the high end is fully present. '81 is starting to rival '90 as my favorite period for Althea.



---
1983
10-18-83 Cumberland County Civic Center, Portland, ME

Great performance of Althea for '83 which was kind of hit or miss. I like the emphasis on the line "You know this space is getting hot" something that he should have done more often. It really adds to the emotional impact of the song. They always seemed to play well at this venue in Maine.



---
1984
4-27-84 Providence Civic Center, Providence, RI

Really nice for '84 when Jerry seemed to be getting more wasted at each successive show. His voice is shot but somehow he still makes it work. The crowd is seriously fired up here and the band makes good use of all that energy. This AUD has a lot of crowd noise but it still sounds good. I think it adds to the ambiance rather than detracting from it.


6-26-84 Merriweather Post Pavilion, Columbia, MD

The closing jam in Althea is magnificent. Charlie Miller says this was the best show of the year and that's good enough for me. His pitch corrected transfer of the SBD is probably the best source out the 7 or so available on the LMA. His transfer of Rick Pauline's master AUD is pretty awesome as well. Check out the super rare Casey Jones opener as well.



---
1985
4-8-85 The Spectrum, Philadephia, PA

Everything clicks here, everybody's right on time. Jerry's definitely having trouble hitting those high notes but I've come to expect that in '85. The interesting song selection that year more than made up for it.


6-22-85 Alpine Valley Music Theatre, East Troy, WI

A few minor vocal flubs but who cares? The fat man rocks.



---
1986
12-30-86 Henry J. Kaiser Convention Center, Oakland, CA

Starts out with an interesting vocal effect that suits the song well making Jerry's voice sound strange and otherworldly. He sounds surprisingly good for someone who was at the brink of death just a few months earlier. Althea has a hypnotic groove that kind of slithers off the stage and oozes out of the speakers. The final solo is explosive - especially considering it's only the second song of the show.

The band definitely had a different sound when they returned after the coma. Jerry's playing and singing were perhaps less technically proficient but more emotionally powerful. Personally I think this more than made up for it and I'm not afraid to admit that I'm biased. I'm one of the younger generations of fans that came on board during this period when the band experienced a massive boost in popularity due to the hit single "Touch Of Grey" among many other factors. This is the band I grew up listening to so I'll probably always find it easier to connect with the way they sounded from '87 onwards.



---
1987
3-23-87 Hampton Coliseum, Hampton, VA

A little rough around the edges with some minor vocal flubs but it doesn't matter. Jerry shreds the final solo - listen to the crowd roar - one of the best for sure. I think just about every show they played for the first few months during their comeback had an emotionally charged atmosphere. The crowd was glad to have them back and voiced it loudly which always affected the band in a positive way.



---
1988
7-17-88 Greek Theater, Berkeley, CA

Nice mellow version - stellar sounding SBD and probably one of the best shows of '88.



---
1989
7-19-89 Alpine Valley Music Theatre, East Troy, WI

Smoking hot. '89 - '91 is my favorite period for this song. A perfect SBD from one of the greatest runs at Alpine Valley. It was in '89 when everything that had been building over the last few years since the comeback coalesced into a gleaming jewel of perfection. The boys were on a serious roll for about 18 months from the beginning of the year until Brent's tragic death in July '90.



---
1990
3-15-90 Capitol Center, Landover, MD



My pick for best Althea - released on Without A Net and the Terrapin Station special edition - it's just exactly perfect.

Phil's 50th birthday and one of the hottest shows of 1990.




7-19-90 Deer Creek Music Center, Noblesville, IN

Another smoker with some cool vocal effects. This is the last performance with Brent Mydland and from here onward he is sorely missed.



---
1991
6-12-91 Charlotte Coliseum, Charlotte, NC

Bruce Hornsby sounds great on piano (although it's not enough to make up for Brent missing) and the final solo goes on much longer than usual. I think this Keith Litzenberger AUD stands head and shoulders above the other sources on the LMA including the SBD.


10-27-91 Oakland Coliseum, Oakland, CA

One of the most powerful renditions of Althea ever. Bill Graham had just died in a helicopter crash two days earlier and the whole run of shows up to the Memorial at Golden Gate Park was like a tribute to his life.

Jerry actually sounds like he's on the verge of tears at times. When he gets to the part that goes "There are things you can replace, and others you cannot" you can tell everyone in the Coliseum is thinking the same thing. The whole song smokes but towards the end Jerry actually starts fanning his guitar - something he never did in this song. Hornsby's piano really adds a lot to this version as well.



---
1992
12-6-92 Compton Terrace, Chandler, AZ

Awesome - proves that the boys could still rock - even in '92. Fall tour had been cancelled that year due to Jerry's health/drug problems and the whole band sounds revitalized now that he's sober and rested up. Bob Weir's rhythm guitar is high in the mix with a cool grungy and distorted sound.



---
1993
5-16-93 Sam Boyd Silver Bowl, Las Vegas, NV

A little rough around the edges but played with great enthusiasm. Jerry still appears to be healthy and fully engaged with the band for most of '93 - probably the last period in their career where he was.



---
1994
10-1-94 Boston Garden, Boston, MA

Surprisingly good Althea, all things considered. Probably the best show of '94 and definitely one of Jerry's last good performances.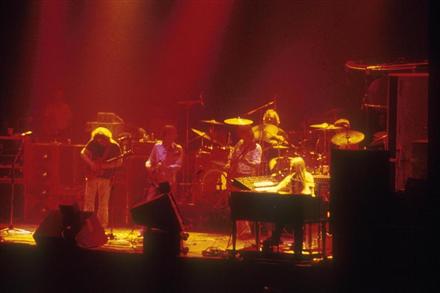 Capitol Centre, Landover, MD 11-8-79
Photographer unknown