Best Bertha Performances
Favorite Versions Of Grateful Dead Songs
Tracing the evolution of Bertha through it's years of live performance.
Click on the show to go to the Live Music Archive and listen to the Bertha mp3 stream.

If the show has been officially released then the link will take you to an online store since they're not allowed to host it on the LMA.
1971
4-27-71 Fillmore East, New York, NY - Grateful Dead (Skull And Roses)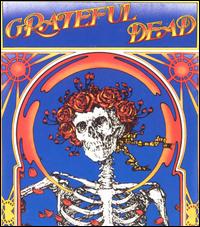 The original album track and one of the best. This was the first time it was released on record and was many people's first exposure to the song. You really couldn't ask for a better example. Jerry's voice is young and sweet. The vocal harmonies are perfect, approaching the level of CSNY who they were influenced by at the time. The instrumental mix is perfect as well. Phil is way out front with his fat, chunky bass lines. Still my favorite after all these years.
If you're new to the band and for some strange reason don't already own this classic live album, it should be one of your first purchases. Undoubtedly some of the greatest American rock music of the last century.
4-29-71 Fillmore East, New York, NY - Ladies and Gentlemen...
Bertha was still a fairly new song and was in heavy rotation in 1971 becoming more polished all the time. They played it every night during this historic run.

They're all great but I think the 4-27 version on Skull and Roses just barely wins over this one from the 29th.

Like Casey Jones I think it was here that the song really blossomed in live performance.
8-7-71 Convention Hall, San Diego, CA - Dick's Picks 35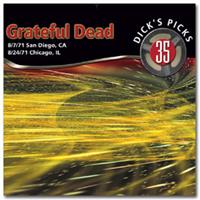 Great sound with Jerry and Phil Lesh right out front where they should be. Jerry rips out a nice tight solo.
Notable for being part of the "houseboat tapes" which had recently been discovered in Keith Godchaux's houseboat by his family and returned to the band. For years there had been a hole in the Grateful Dead vault where the Summer '71 SBD tapes should have been. No one knew why they were missing. It turns out that when Keith joined the band in Fall of '71 Jerry Garcia gave him most of the master reels so he could learn their repertoire. Keith apparently never returned them, leaving them in his parent's houseboat and they were forgotten about for 35 years. Very little of that tour is available in trading circles so this was a really valuable find.
12-5-71 Felt Forum, New York, NY
The recording is pretty rough but this is a smoking performance. First version on this list with Keith Godchaux on piano and you can definitely hear the overall improvement in the band's sound.
---
1972
4-26-72 Jahrhunderdt Halle, Frankfurt, Germany - Hundred Year Hall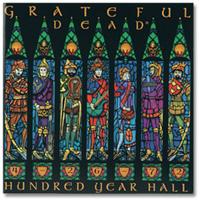 First song of the show and they immediately hit a thunderous groove. Everyone is playing their butts off and the GD machine is firing on all cylinders. Is there anyone that doesn't like Europe '72? The boys could do no wrong on this tour, it was one of the many peaks of their long career.

Of course it doesn't hurt that the whole tour was recorded on multi track reels with amazing sound quality for the planned live album.
8-27-72 Oregon Country Fairgrounds, Veneta, OR
The legendary Springfield Creamery Benefit - one of the band's most famous shows. Supposedly it was so hot that day that the sun was warping their strings faster than they could tune up. But it didn't hurt the performance at all. I love hearing Keith come in at the beginning with that sick run down the keyboard.
I like this Bertha remaster but all the sources on the LMA sound pretty darn good.
---
1973
11-9-73 San Francisco, CA - Winterland 1973 The Complete Recordings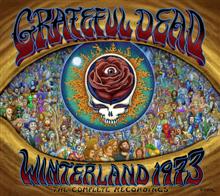 A letter perfect 1973 Bertha.

I just can't get over how good these discs sound.

This boxed set comes highly recommended - everything about it reeks of quality from the performances to the packaging.
---
1974
3-23-74 Cow Palace, Daly City, CA - Dick's Picks 24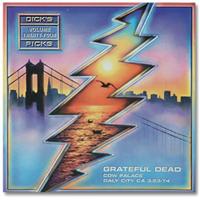 The famous sound check show for the Wall of Sound. You can hear the boys enjoying their new 45 foot tall, $350,000 sound system.

The appearance of Bertha in the second set towards the end of the show benefits from the band being fully warmed up and in the zone.

Amazing recording quality.
---
1976
12-31-76 Cow Palace, Daly City, CA - Live At The Cow Palace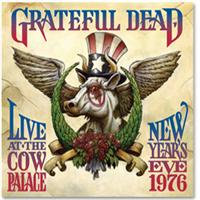 Incredible sound quality from the 16 track master reels recorded by Betty Cantor-Jackson and Bob Matthews. You can hear the band's sound building toward the peak of perfection they reached in early 1977. Jerry flubs a few lyrics but recovers well - probably most of the folks at the show didn't even notice.

This is the first version on this list with Donna on vocals and I really like the effect. I'm not one of these die hard Donna haters. I think that when the band returned after the hiatus she sounded quite heavenly most of the time. The only thing that I really can't stand is when she lets loose with the ear-splitting shrieks in songs like Playin' in the Band, Sunshine Daydream and One More Saturday Night. But hey - that's what the fast forward button's for right?
---
1977
5-9-77 War Memorial Auditorium, Buffalo, NY
Absolute glorious perfection. One of the greatest performances from one the highest peaks of their entire career. This may just be the best Bertha ever.

This is the first time they paired it with Good Lovin' and Phil nails the transition like they've been doing it for years. These two songs were made for each other and the effect is spectacular.

All this is represented in warm, lush sound with a beautiful Betty Board. These three shows shows, 5-7 through 5-9 are some the finest the band played and we're lucky enough to have them immortalized in some of the finest recordings ever made.
5-28-77 Hartford Civic Center, Hartford, CT - To Terrapin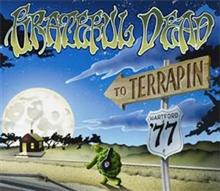 I've been trying not to over represent any particular period but the high concentration of excellence in '77 is making that difficult. This version of Bertha - Good Lovin' is right up there with 5-9. They both sound great but this one is a little faster and more high energy which I think gives it the edge.

It's the fourth time that the songs were paired and it would come to be the standard way they appeared until May 1980.
9-3-77 Raceway Park, Englishtown, NJ - Dick's Picks 15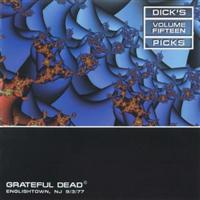 The huge concert that marked the band's return to touring in '77. They were forced to take the summer off after Mickey got hurt in car accident.

This landmark show was attended by over 100,000 people and for once the band delivered an excellent performance when under pressure at a big event. In Jerry's own words they were well known for "always blowing the big ones". The head of steam they built up earlier in the year is still going strong despite the long break between shows. They're playing at the top of their game and it sounds like everyone on stage is glad to be back in the saddle. They were playing the Bertha - Good Lovin' combo a lot during this period and you can hear how polished it's become.
12-29-77 Winterland Arena, San Francisco, CA - Dick's Picks 10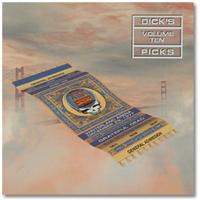 Considered by many to be the best show of the New Year's run this fantastic performance is well known among fans and tape collectors. The energy in the arena that night was off the charts and left many minds in a permanently altered state. This is definitely one of the best Bertha - Good Lovin' medleys that they ever played. Both songs contain explosive solos - Jerry's just wailing away on the Wolf with reckless abandon.

I was afraid I'd included too much '77 on this list. But after extensive listening I have to say everything deserves to be here - it's all just really that good!
---
1978
2-5-78 Uni-Dome, University of Northern Iowa, IA - Dick's Picks 18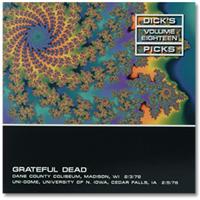 The GD often played exceptionally well in unlikely places. This Dick's Picks from Iowa and Wisconsin is a great example of that with smoking hot selections from both shows.

Bertha - Good Lovin' is the show opener but doesn't sound like it at all. It's hot from start to finish with Keith pounding on the keys and lots of nice grungy distortion from Jerry's guitar. I really dig what they were doing with these two songs around this time.
7-8-78 Red Rocks Amphitheater, Morrison, CO
The second night from the Dead's first run ever at Red Rocks and one of the best shows of 1978. Bertha starts out rough with Jerry flubbing lyrics left and right but it doesn't matter. It's forgivable because it's the opener and they were usually lucky just to have their equipment working right at this point in the show. About three minutes into the song everything just clicks - you can hear them lock into the groove and take off running. Jerry belts out "test me, test me, WHY DON'T YOU ARREST ME?" with so much power it's almost scary - as if to show that he means business tonight.
The Good Lovin' they segue into is probably one of the best post-Pigpen versions they ever played - certainly one of the most ferocious. The band sounds like they're inspired by the beauty of their surroundings and the rest of the show is equally as fine.
I really like the sound of this matrix by Kevin Tobin. All the different sources available for this show - both SBD and AUD - have their own sound issues. But by combining the three he manages to fix most their major shortcomings.
10-21-78 Winterland Arena, San Francisco, CA (Road Trips 4 Bonus Disc)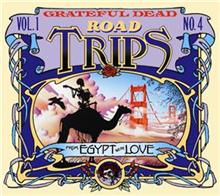 The fourth night of the well regarded "From Egypt With Love" run of concerts that celebrated the band's return from Egypt. Bertha - Good Lovin' is the second set opener and smokes from start to finish. For once Bobby's rhythm guitar is loud enough in the mix and Phil's dropping all kinds of bass bombs.
I'm providing this link to a killer AUD recorded by Reinhardt Hohlwein because the Road Trips bonus disc sold out long ago. The whole thing with the limited edition bonus discs really annoys the crap out of me because it effectively removes the SBD for that show from circulation but doesn't provide any way to purchase it. I wish they would just make the Road Trips series a 3 disc set and keep the whole thing in production. Better yet - just release full shows!
12-17-78 Fox Theater, Atlanta, GA
The best part about researching these favorite versions is digging up incredible shows that I've never heard before. In my opinion, this hot show at the Fox Theater is an overlooked gem.
This is the second ever Miracle - Bertha - Good Lovin' medley and probably one of the best examples of this awesome combo. I love all three of these songs and they work great together. The transition from Miracle into Bertha is so smooth it sounds like they've done it a hundred times before. Everyone on stage is fired up and the audience is right there too - making for some sweet, sweet music. Just listen to the crowd go nuts at the end of Good Lovin' - they know they just witnessed something extraordinary.
This fantastic AUD recorded by Joanie Walker and transferred by Charlie Miller is definitely the best sounding source on the archive - the SBD has major problems. Small theaters like The Fox often made for great audience recordings because some thought was actually put into acoustics during their construction. Plus, the boys usually played well at such intimate venues.
12-30-78 Pauley Pavilion, UCLA, Los Angeles, CA
Another insanely great Miracle - Bertha - Good Lovin'. Some folks think this show is even better than the next night - which certainly wasn't a bad performance. While Keith wasn't playing very well during the later half of '78 he did seem to wake up and pound the keys for this show. Donna sounds great too - I really think she was in her prime with the band from '76 - '78. She sang beautifully during this period.
I'd say this excellent AUD wins over the board - the mix is better and the music sounds more alive. Bobby's guitar is missing from the SBD and it suffers from several analog generations. The bass is better on the sbd though.
---
1979
5-11-79 Billerica Forum, Billerica, MA
Super hot show closing performance of these three tunes. Bob Weir goes nuts during the transition into Bertha from I Need A Miracle with some of the craziest jamming I've ever heard from him - he's definitely feeling it and totally steals the show for a moment.
I think this is another relatively unknown powerhouse concert that should get more exposure. This is only Brent's eighth show with the band and they sound really excited to have somebody in the keyboard seat that came to play. The band appears totally revitalized.
This Steve Rolfe AUD is the clear winner of the three sources available on the Live Music Archive.
11-25-79 Pauley Pavilion, UCLA, Los Angeles, CA
Almost a year later they're back at the Pauley Pavilion for another sick show. This time Bertha is paired with Shakedown Street and the transition is very cool. Brent sounds great in Shakedown - both his singing and playing are right on target.
All the sources available sound great but I like this awesome audience recording by Bob Menke the best. The SBD is amazing too - with incredible clarity - it sounds just like an official release!
12-28-79 Oakland Auditorium Arena, Oakland, CA
Absolutely classic performance of I Need A Miracle - Bertha - Good Lovin' for the second set closer. Really a perfect rendition of this medley with everyone in the zone. Brent Mydland had been fully assimilated into the group by this point and the band sounds extremely tight playing with passion and fire.
In the Casey Jones section I linked to the killer Green Mountain Bros. SBD of this show but I like this MTX by Hunter Seamons a lot too.
---
1981
5-16-81 Barton Hall, Cornell University, Ithaca, NY
Another sweet Shakedown - Bertha combo. I like the audience source recorded with 3 Sennheiser 421 microphones by Jim Wise. The SBD source on the LMA sounds like it's running slow and needs pitch correction.
9-26-81 War Memorial Auditorium, Buffalo, NY
Killer second set Bertha coming out of Playin' In The Band and going into Estimated Prophet from one of the best shows of 1981. This Sick Bits matrix by Chris Chappell sounds great to my ears.
---
1985
6-27-85 Saratoga Performing Arts Center, Saratoga, NY
High energy version of Bertha coming out of a rare Midnight Hour opener. Excellent sound quality on this SBD but I wish there was more crowd noise present. Unfortunately none of the AUDs sound as good as this board.
---
1987
7-24-87 Oakland Stadium, Oakland, CA - View From The Vault 4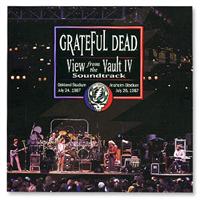 Powerful version of Bertha, making a rare appearance as part of the post drums jam.

Jerry's singing with reckless abandon and strumming away ferociously. He sounds pretty good for a guy who fell into a coma and nearly died a year earlier.

This show was part of the legendary summer '87 Dylan And The Dead run.
---
1988
3-30-88 Meadowlands Arena, East Rutherford, NJ
Good example of the way the song sounded in the late 80's. Very enthusiastic crowd which makes the final verse "Throw me in the jail house until the sun goes down" a lot more exciting.

This recording from Joani Walker and Charlie Miller is a huge upgrade over previously circulating soundboard copies. Sounds to me like a Healy Ultra matrix because of the amount of crowd noise mixed in.
---
1989
7-4-89 Rich Stadium, Orchard Park, NY - Truckin' Up To Buffalo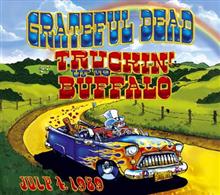 This is a great show from beginning to end and the pairing of Bertha and Greatest Story Ever Told starts things off with a bang. The whole band is rocking right out of the gate.

Jerry puts so much energy into his playing that it sounds like a set closer rather than the opener. You can tell they were ON from the very first note. The song builds until it explodes with "Test me, test me - why don't you arrest me?" It's not often Jerry sings with this much force and enthusiasm in the very first tune. It's easy to see why they chose to release this performance on DVD and CD.
I'm a huge fan of the '89 - '90 era, I think it was the last major peak in the band's career. I love the way they sounded during this period and it was probably the last time that their performances were consistently excellent from show to show.
Truckin' Up To Buffalo
is one my favorite Grateful Dead videos along with Downhill From Here
and The Closing of Winterland
. You can tell the boys are having a blast - including Jerry who's very animated and grinning from ear to ear the whole time. It's great to see him so happy on stage - something that would become all too rare during the '90s. I really can't recommend this show highly enough.
10-23-89 Charlotte Coliseum, Charlotte, NC
Another totally killer show from a year full of great ones. This Bertha absolutely smokes - it's definitely one of the best of the later years.

It always amazes me what a force of nature this band became on a good night with an appreciative audience. Each time the song peaks the crowd gets off and roars - sending the energy back into the band pushing them higher and higher. It's almost scary seeing that much energy whirling around inside a coliseum - especially if you happen to be in a somewhat altered state of mind.
Of course, when listening to a recording this insanity can only be full appreciated if you can hear the crowd like on an audience tape or a matrix. That's why I'm linking to both this AUD and the Miller soundboard as well. The SBD is nearly perfect and is definitely superior from a technical standpoint but the AUD is just more exciting. Check them both out if you want to see what I'm talking about. Luckily we don't have to choose between the two - we can have both and listen to each when the mood strikes.
---
1991
8-16-91 Shoreline Amphitheater, Mountain View, CA
Awesome example from the Bruce Hornsby era. Brent Mydland's tragic death a year earlier had resulted in two new keyboardists joining the band. While I'm really not a fan of Vince Welnick's playing, I absolutely love Hornsby's contribution. He's an amazing pianist and that sweet piano sound is something that was missing from the band since the departure of Keith Godchaux in '79. Don't get me wrong - Brent was probably my favorite of all the keyboardists and was totally irreplaceable - but there's something about the sound of a real piano that just can't be beat.
Hornsby is the star here, he's all over the place with gorgeous runs up and down the keyboard. You can hear Jerry responding to his enthusiasm and rising to the occasion. Jerry Garcia was always inspired by a talented keyboardist, that's what made his interaction with Brent so special and the same dynamic applies here.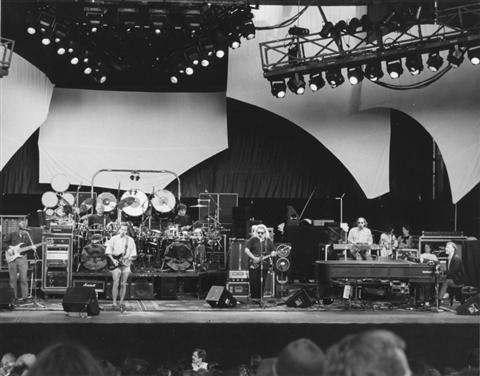 8-17-91 Shoreline Amphitheater, Mountain View, CA
Photo by Bob Minkin